When planning to choose an office space there are so many things to consider. Whether is about the location, or the size, the required sqm space per employee, light, the favorable design for your type of business or the number of parking spaces, the convenient location for clients any decision you will take will have so many repercussions for your business. You have also to think in perspective and imagine your company's needs in the next future. Lawyers, Medical Cabinets, Financial Offices, Software Offices, Advertising Companies, Forex Companies, Shipping Offices are different business with different needs. Let's see what are the best 10 tips that will help you have your work done when you will be meeting your real estate agent!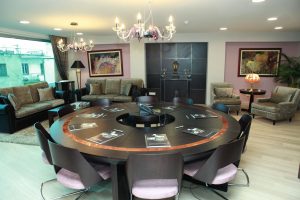 1. Location Location Location. Where, the office will be situated it is very important. If your business requires to welcome clients on a daily basis, you mandatory need to have in mind a location that can be reached easily from various parts of the city by car or by bus, with many public parking spaces available or maybe even a large private parking. It is important that the office to be spotted very easy and the address not to require many explanations by phone or email. If your business is does not require lots of visits from customers you have to think how to ease the life of your employees. Maybe an office far away from crowded town center but closer to highway access will make their day easy and happier. Do not forget to ask yourself is it a safe neighborhood? Is the area safe? Mandatory you have to consider if the staff will be safe to travel by foot towards buses or parking!
2. Size of the Office Space. How big your office needs to be? Have in mind that in some countries there is a required min space of 10sqm per employees other countries requires 12-14 sqm. How many employees you will have now but do not forget to plan ahead and see yourself in the next 2-3 years. Always consider if there is room for your company to grow.
3. Office design. Depending on your type of business you have to have in mind the layout of the office. A technology or creative company will likely need an open space, on the other hand a Law firm will require an office focused layout. Clients interested to discuss private matters will prefer closed doors.
4. Support spaces. Does your business requires a reception room? Plan ahead and imagine how many clients will be waiting there. Will you need a special conference room or server room? You have to plan all ahead. If you offer financial services you definitely will need a file/storage room for all files, also a Printer/Copier/Fax Center. Don't forget about your kitchen needs or toilets per number of employees plus guests.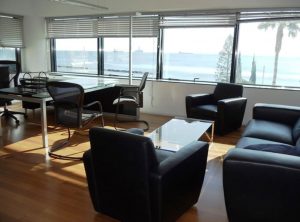 5. Acoustics. A very noisy office will make the working day more complicated to any employees. Can you hear the noise from one office to the other or is the office location of a very busy street where you can continuously hear the traffic noise? It is worth visiting the premises at different times to check what it's like at a rush hour.
6. Price. One of the most important factor to consider will always be the price. Make sure that you will be able to cover the monthly rent plus the other hidden costs (maintenance, extra parking cost etc) You may check also if the office is priced in line with other similar office spaces in the area. You have to get the best deal possible and always compare to make sure you get the value for the money
7. Infrastructure. Is all about good connecting services. Does the building have internet connection and if yes can the owners provide a speed test? Is the internet price included in the rent or it will be an extra cost? Is there any dedicated postal address or what about the telephone connections? Postal services are very important for signing documents or receiving parcels. Companies with I.T. and phone providers will require a redundant fiber loop, or a back-up generator for critical 24/7 operations in case of power outages. Heating, ventilation and air cooling system (HVAC) must be working very well. And do not forget of a good elevator and proper Handicap access.
8. Amenities nearby. Plan ahead if you need an office close to the banks, District court or other administrative governmental offices. Also, don't forget about important leisure space to entertain your clients or employees like restaurants or coffee shops.
9. Parking or bike storage. Living in a car era, thinking about parking spaces is mandatory. Plan ahead and make sure you can cover the necessary amount of parking spaces or bike storage either provided by the office building or consider renting out several parking spaces for all important clients' visits.
10. Are there competitors in the building? Consider if you would like to have staff from your company to consider moving to the rival competitors. Or even worst having your clients flying to the next office?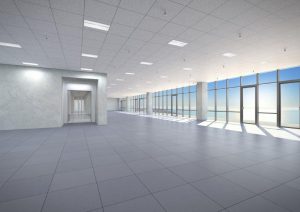 If you are planning to find an office space in Cyprus be prepared for hot summers so make sure you will have good air conditioning devices. Also, do not forget that choosing an office with sea view so everybody will enjoy their working days and clients will love coming into your office!